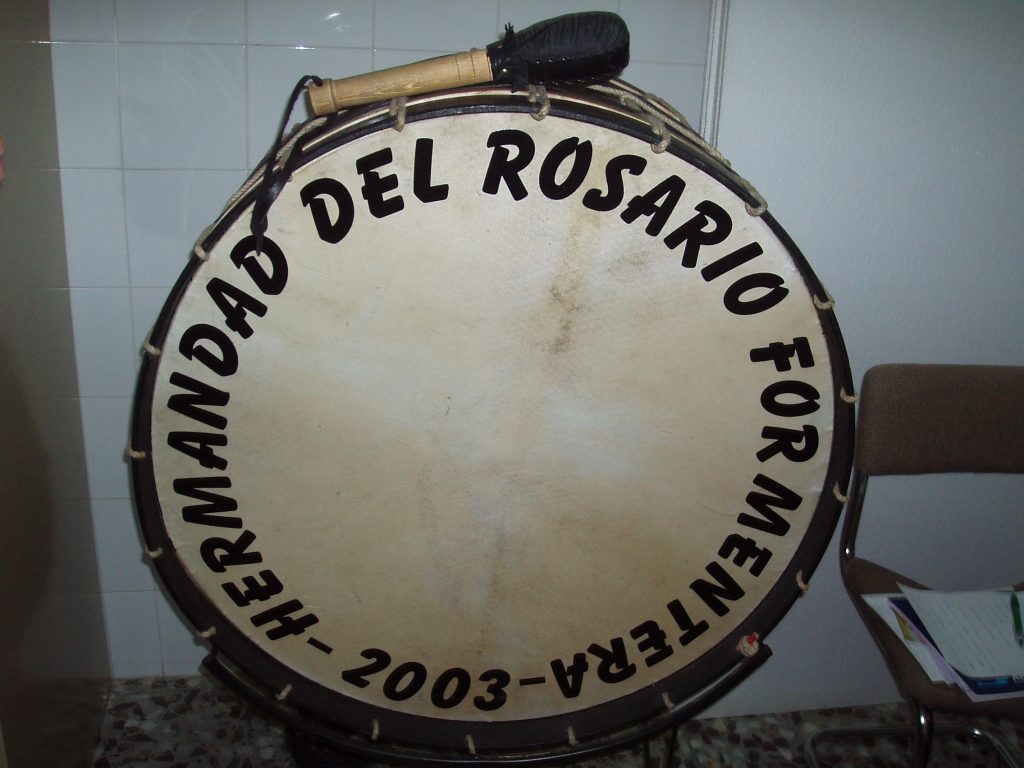 This Brotherhood was resumed in 2003. Although it has an ancient tradition in the town, from the time of the Dominicans until the 60s, Formentera had a group of auroros.
The Brotherhood of the Rosary has an authentic jewel, a written document from the year 1900 where the couplets to the Virgen del Rosario are collected.
The main objective of this Brotherhood is to promulgate the Faith of the Rosary, and for that reason they have some important days for it. Every Sunday in October and November 1. During these Sundays in the month of October, the regional meetings of Auroros de la Vega Baja are held.
Formentera del Segura celebrated its own on October 22, 2006. For this event, the entire town turned up in a spectacular way, giving an image of hospitality to all the attendees. They still remember the Formentera Meeting as one of the most spectacular.
The towns that participated in this Meeting were: Albatera, Algorfa, Almoradi, Benferri, Benijofar, Bigastro, Callosa de Segura, Catral, Cox, Daya Nueva, Daya Vieja, Granja de Rocamora, Guardamar del Segura, Hurchillo, Jacarilla, Redován; Rincón de Bonanza, San Fulgencio, San Isidro, Santa Pola y Rafal.
How can you be part of this Brotherhood? There are two ways as active or non-active Partner-Brother.
An economic donation is provided, they do not have a fixed fee.
The Brothers meet in Assembly several times a year and a month before October they meet to rehearse.
All decisions are made by the Board of Directors in consensus with the rest of the members of the Brotherhood.
It has been an achievement for them to resume this ancient tradition, and maintain it since they have involved a large number of inhabitants, since the Brotherhood has more than 100 members.
The Board of Directors actively participates in the Assemblies that are held at the regional level, then giving said information to the rest of the Brothers.
The members of the Board of Directors are:
President, José Mora Cano
Vice president, Fina Núñez Barceló
Treasurer, Mª Dolores Marroquí Gómez
They have their headquarters in the Multipurpose Classroom, located at C/ Elche nº 2 Bajo, 03179 Formentera del Segura